Richard Jean-Pierre Joseph
---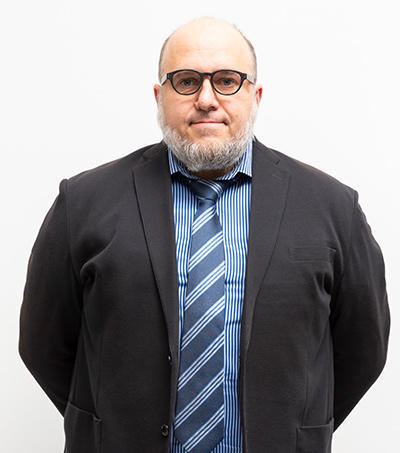 リシャール ジャン ピエール ジョセフ

所属・職名:グローバルマネジメント学部 准教授
専門分野 :Applied Linguistics、English Pedagogy、Educational Psychology
担当科目 :Advanced English communication、Academic English communication、など
学歴

Temple University Graduate School of Education (Doctor of Education)
Temple University Graduate School of Education (Master of Education)
Université Laval, Faculté d'éducation (Certificat de l'enseignement secondaire)
University of New Brunswick, Faculty of Arts (Bachelor of Arts)

学位

EdD (教育学博士)

職歴

International Christian University, English for Liberal Arts Program, Specially
Appointed Lecturer
Tokyo Woman's Christian University, Department of Human Sciences, Language Science, Specially Appointed Lecturer
Tokyo University of Agriculture and Technology, Adjunct lecturer
University of Tsukuba Foreign Language Center, Adjunct lecturer
Kanagawa University, Faculty of Foreign Languages, Department of English, Adjunct lecturer
Sophia University, Faculty of Liberal Arts, Adjunct lecturer

所属学会

Japan Association for Language Teaching (JALT) (全国語学教育学会)
Japan Association of College English Teachers (JACET) (大学英語教育会)
---
| | | | |
| --- | --- | --- | --- |
| タイトル | 単/共 | 発行所・掲載誌 | 発行年 |
| Developing written productive items for an institution-level NGSL assessment program | 単著 | Vocabulary Education & Research Bulletin, 7(2), 14-20 | 2018 |
| A Rasch analysis of L2-English achievement goals of female university students | 単著 | 東京女子大学紀要:論集 66(1), 141-156 | 2015 |
| Using content analysis to identify motivation and efforts to learn English | 共著 | Tokyo JALT Journal, 4, 29-37 (with Uehara Suwako) | 2017 |
| Academic Capital, Learner Goals, Achievement Orientations, Perceptions of English, and Effort: A Mixed-Methods Study | 博士論文 | Temple University | 2018 |
"What do we know about the background of our students?," CUE Conference, JALT College and University Educators Special Interest Group, September 2018.
"Developing institution-level productive items for the NGSL," The 7th Annual Vocabulary Symposium 2018, Meiji Gakuin University, September, 2018.
"Longitudinal investigation of Japanese university students' L2-English goal orientations," The 3rd International Psychology of Language Learning Conference, Waseda University, June, 2018.
"A narrative study of academic capital and post-secondary trajectories," 18th Annual Applied Linguistics Colloquium, Temple University Japan, Tokyo Campus, February, 2016.
"Japanese learners' achievement goal orientations," 41st Annual JALT International Conference, Shizuoka, November, 2015.
"Beginning to flip: Exploring flipped classroom design for academic English communication," The 21st Annual Temple University Applied Linguistics Colloquium, TUJ Osaka, February 2019, February, 2018 (with Kirchhoff Cheryl and DeVore Trane).
"Investigating science students' L2 motivation and efforts using content analysis," The 14th Asia TEFL International Conference and 11th FEELTA International Conference, Far Eastern Federal University, Vladivostok, Russia, June, 2016, (with Uehara Suwako).
全国語学教育学会 第46回年次国際大会教材展示会 プログラム共委員長 / JALT 46th International Conference Program Co-Chair (2020)
全国語学教育学会 第45回年次国際大会教材展示会 プログラム共委員長 / JALT 45th International Conference Program Co-Chair (2019)
全国語学教育学会 長野支部 プログラム委員長 / Nagano JALT Program Chair (2018-present)
全国語学教育学会 ボキャブラリー分野別研究部会(SIG) 会計 / Vocabulary Special Interest Group Treasurer (2018-present)
全国語学教育学会 国際大会 編集顧問委員会 / JALT International Conference, Post-Conference Publication Editorial Staff
全国語学教育学会 PanSIG大会 学会発表の概要評者 / JALT PanSIG Conference Abstract Reviewer
全国語学教育学会 PanSIG大会 編集顧問委員会 / JALT PanSIG Post-Conference Publication Editorial Staff