---
"CSI JOURNAL" is an annual report summarizing the activities of CSI for one year.
Please take a look at the tabloids that have been organized for one year.
From 2019, we are producing with SDGs support.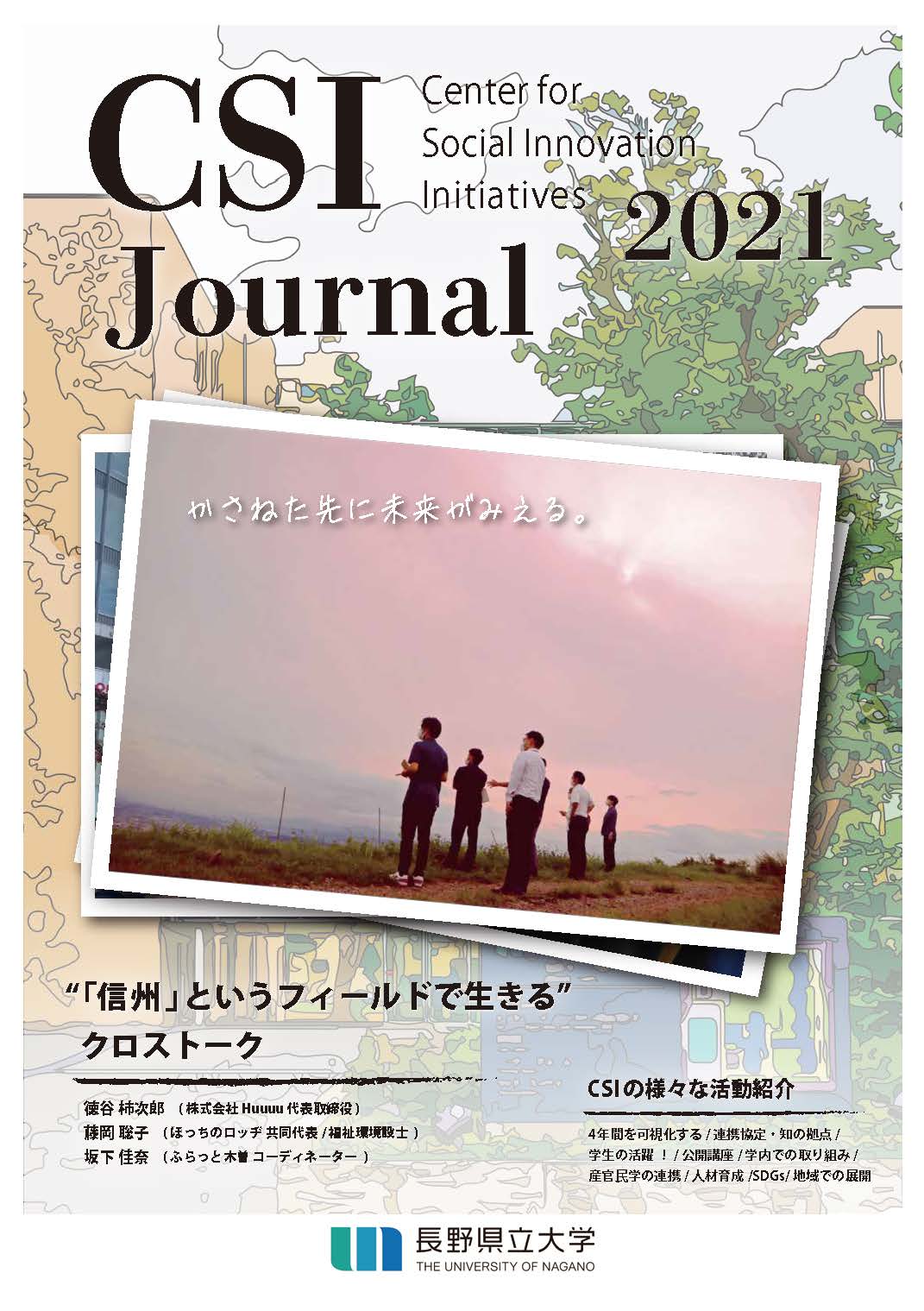 CSI JOURNAL 2021 "Finding Future Through Continuation"
Living in the Field of "Shinshu" Crosstalk
Kakijiro Tokutani ( President, Huuuu Corporation )
Satoko Fujioka (Co-president of Hotch's Lodge / Welfare and Environmental Designer)
Kana Sakashita ( Flat Kiso Coordinator )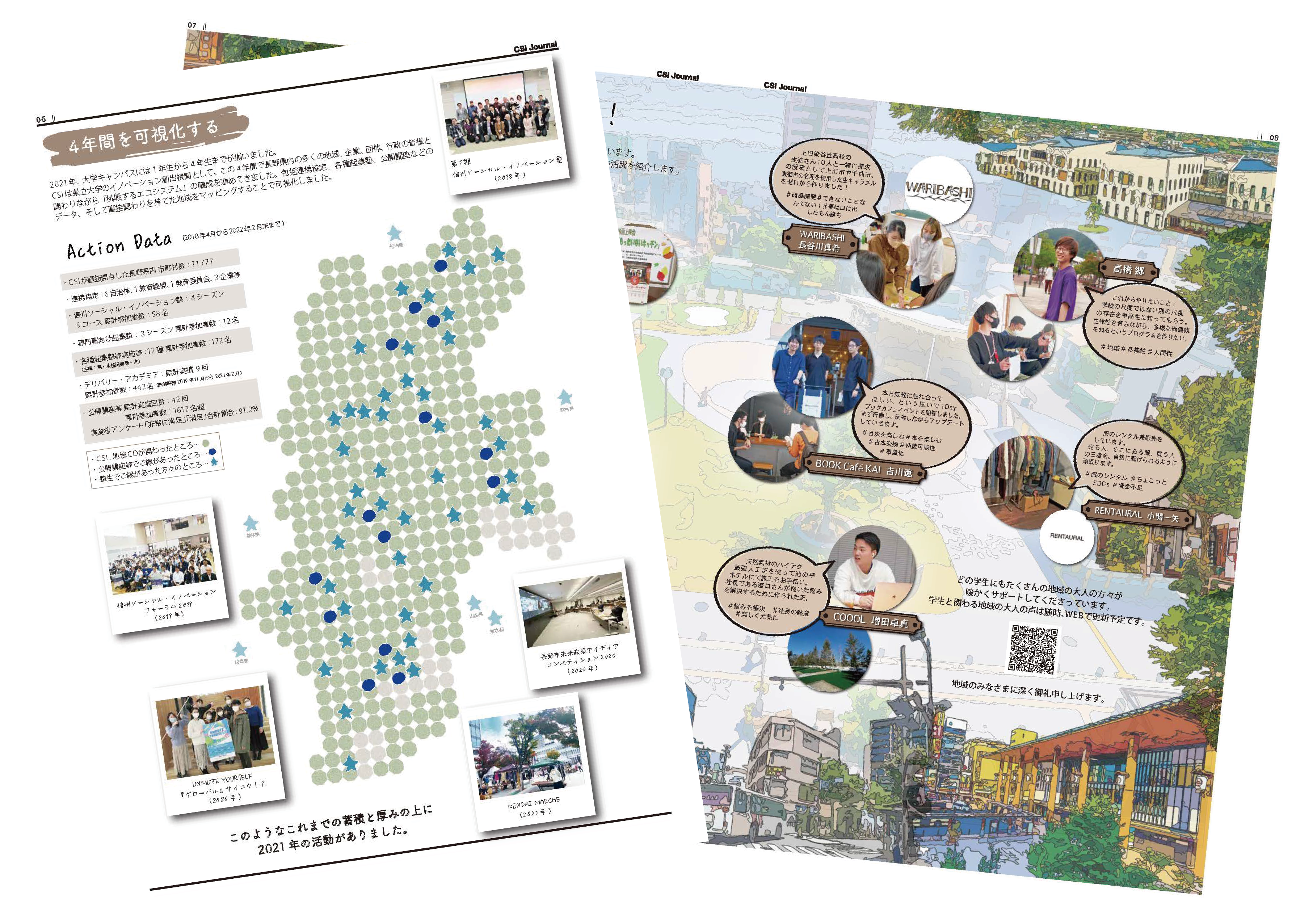 Introduction of CSI's various activities
Visualizing the 4 years / Cooperative Agreements / Center of Knowledge / Student Activities!
Public Lectures / On-Campus Initiatives / Industry-Government-Private-Academia Collaboration
Human Resource Development /SDGs/ Regional Development
AdobeReader® is required to view this content. If this program is not installed on your computer, please click on the icon to the right to do so.