---
The Zozan Dormitory on the Gocho Campus is the base of 1st year student life. Located 2.2 kilometers from the Miwa Campus, the Gocho Campus also has facilities linked with the region where students can live together with friends—something that cannot be experienced in class—and have new encounters with international students and local residents.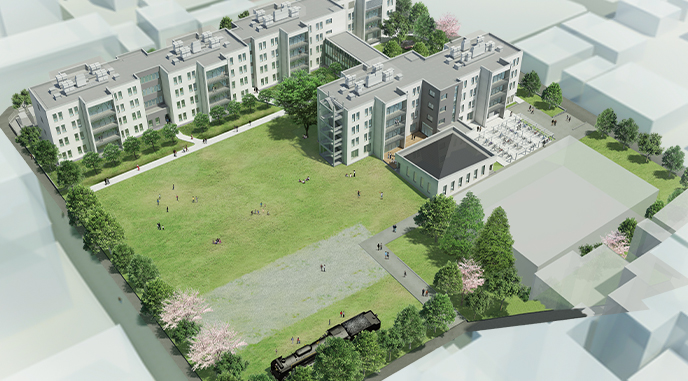 Eligible residents
1st year students, older students, international students
Period of residence
One year (in principle)
Capacity
320 people (240 1st year students, older students, and international students)
Cost

Dormitory fee: 12,500 yen/month
Common area fee: Around 9,000 yen/month

Meals
No meals are provided.
Residents can cook in the dining/kitchen areas of their units.
* A catered breakfast is available (fees apply, monthly, prior reservation required)
The university has a support structure to help dormitory residents enjoy safe, secure lifestyles. Dedicated staff members at the Student Support Center provide advice on event planning and operation, and can be consulted when you experience any difficulties. Clinical psychologists and public health nurses are stationed in the dormitory to offer physical and mental care to residents.

Security system for safety and peace of mind
The dormitory has an electronic key system (IC card readers) and access management system (at the entrance and each unit). A manager is always stationed at the dormitory for safety and peace of mind.
---
---
Dormitory Resident Support Program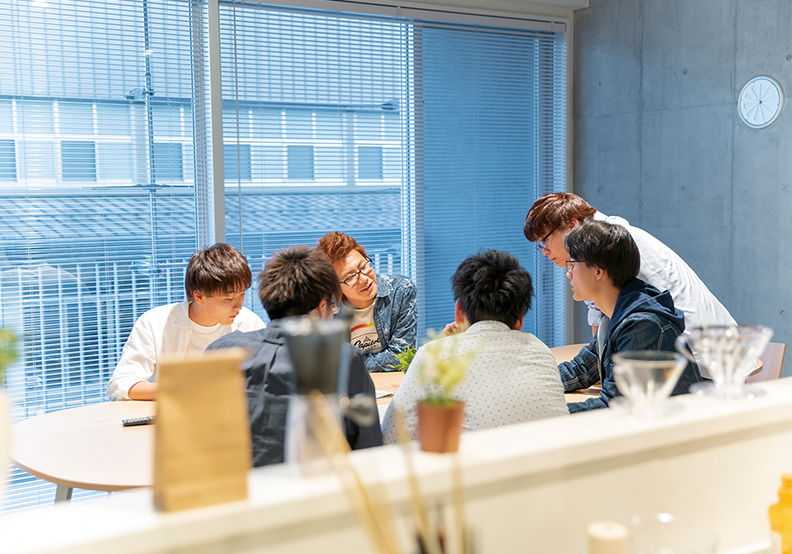 Orientation, welcome parties, dormitory festivals, summer school, etc.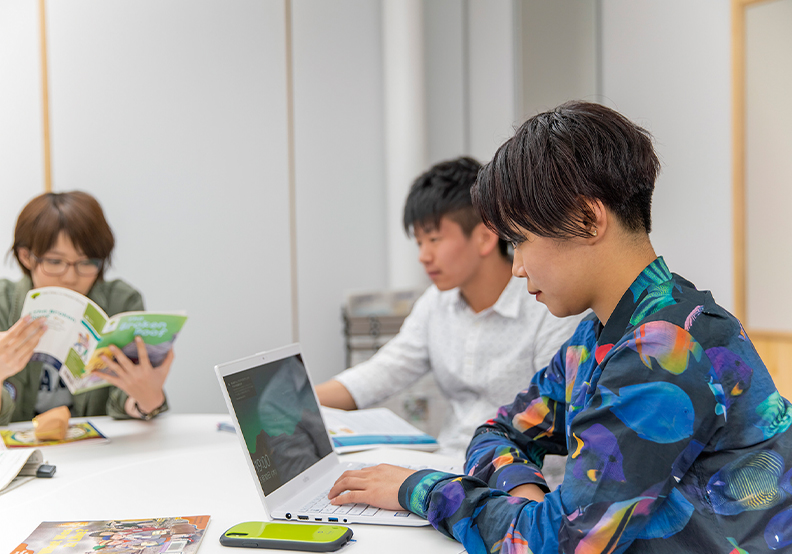 Regional activities in collaboration with the Center for Social Innovation Initiatives, independent plans, etc.
This school makes students think about their own ways of living through talks with a wide range of guests
Students can relax and practice English here to prepare for Overseas Program
Students learn about good citizenship and think about local issues through social-contribution activities
In the future we will implement a system in which older students give academic support to 1st year students
Three daily life locations
Two communities (not co-ed)
Two students live together in each room. The rooms have a moveable divider to provide privacy, allowing students to be considerate of each other as they share their daily routines.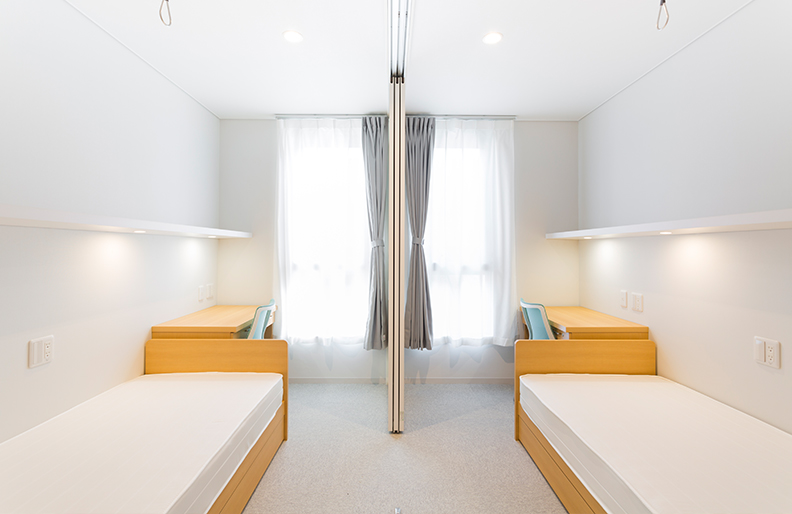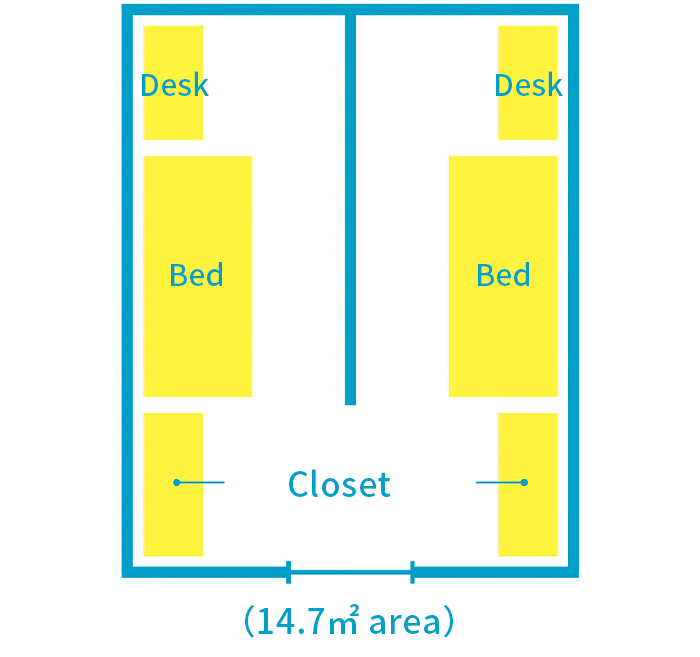 A community of 16 people (not co-ed)
The units of eight rooms are places where 16 students live together. They can use the living room/lounge as a place to study with friends and chat, and also cook in the dining room/kitchen. The units include shower rooms, a restroom, sink, washing machine, and dryer (coin-operated).
A community for leaning
In addition to the units, the Learning Hub is a place for residents to communicate and study together. Individuals and groups can study independently and master good academic habits.