---
---
Living together helps develop consideration for others. The rooms have a movable divider to provide privacy for both residents. In addition to Internet access, the equipment in the dormitory ensures comfortable living, such as beds, desks, closets, and air conditioners.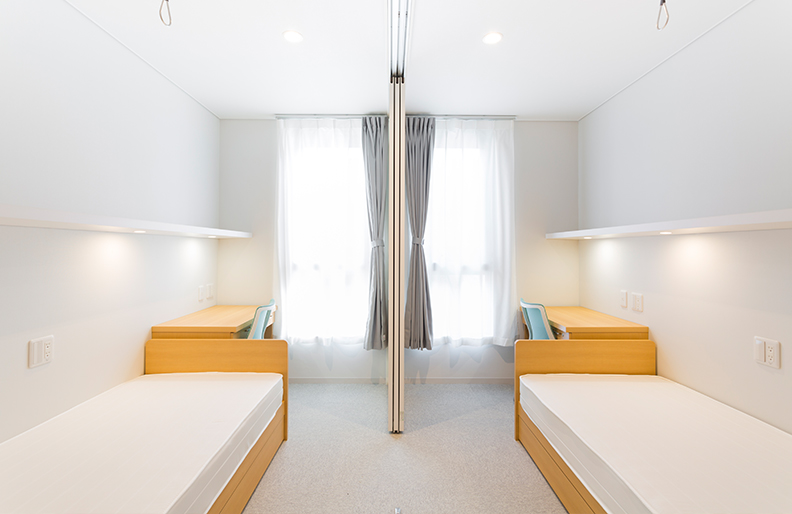 Two people per room (not co-ed)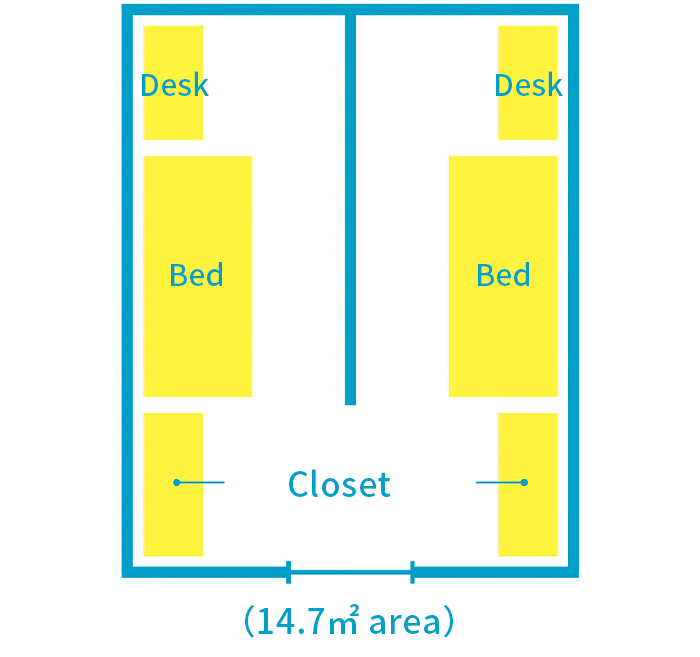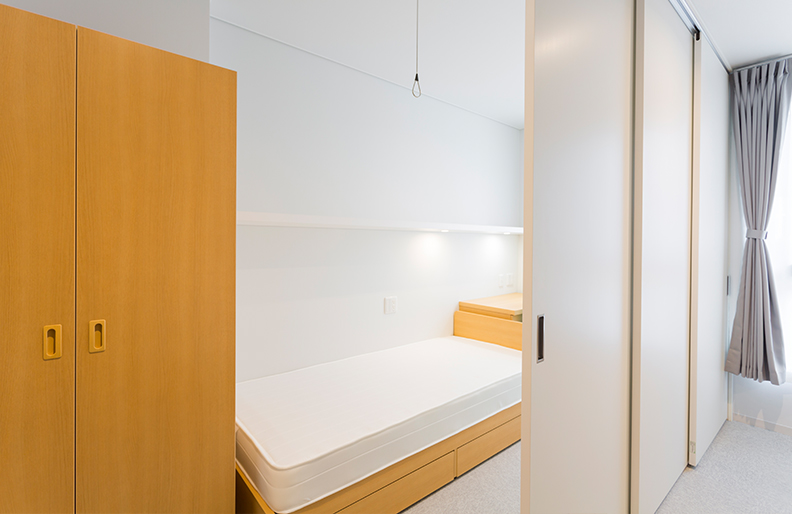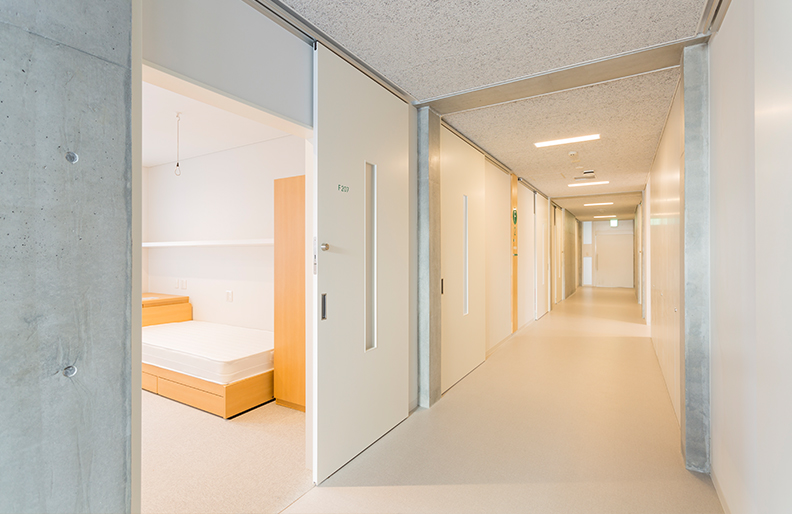 Each unit has eight rooms where 16 residents live together. Students can use the living room/lounge in the unit as a place to study with friends, chat, and for many other purposes. They can also cook in the dining room/kitchen. The units are communities where residents develop tolerance and become able to recognize diverse values. They also include shower rooms, a restroom, sink, washing machine, and dryer (coin-operated).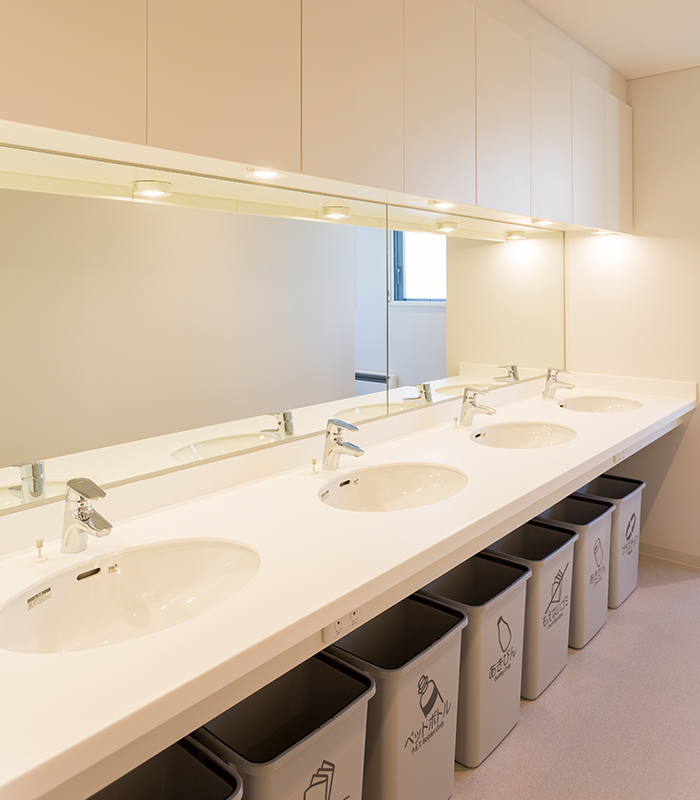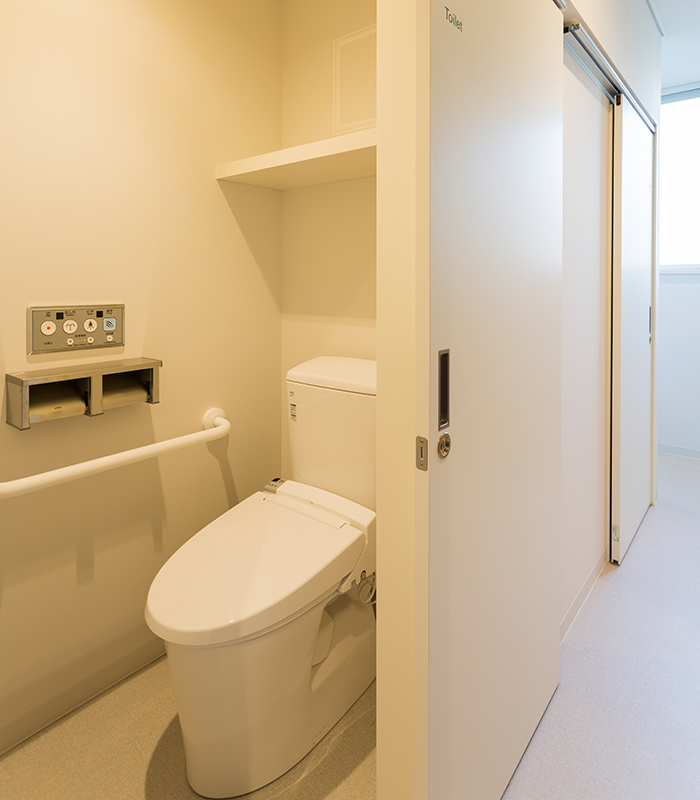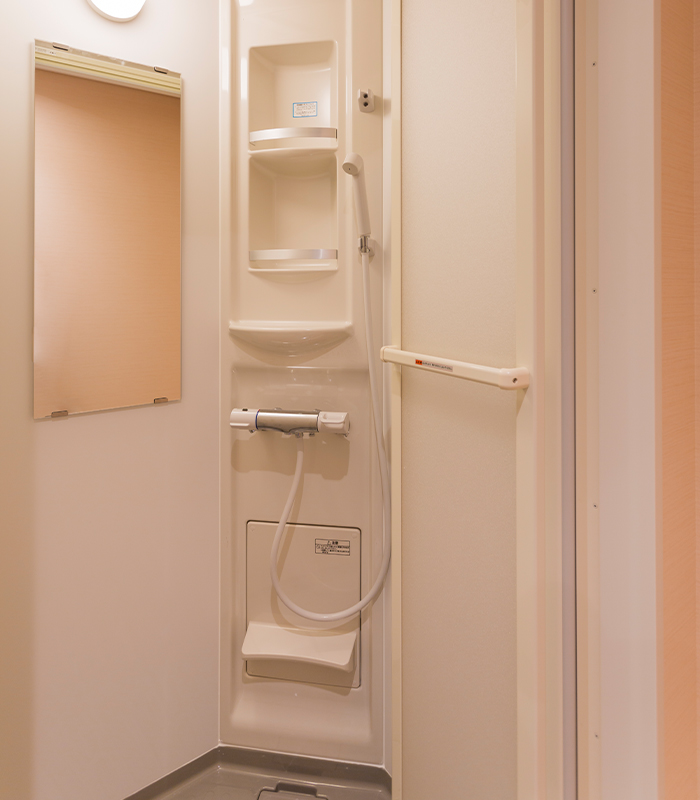 Learning Hub (common area)
In addition to the units, the Learning Hub is a place for residents to communicate and study together. Individuals and groups can study independently and master good academic habits.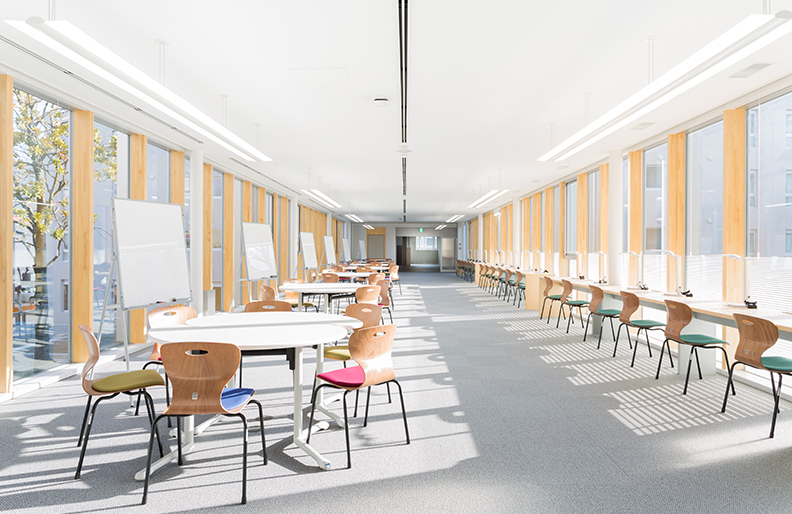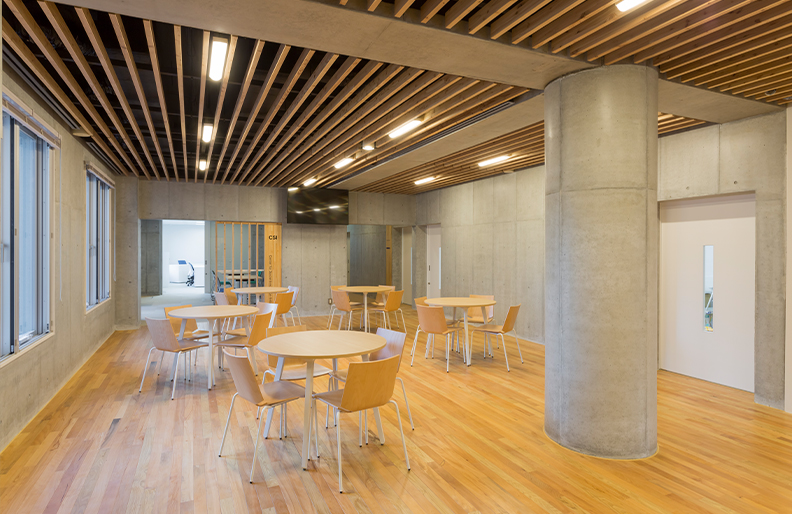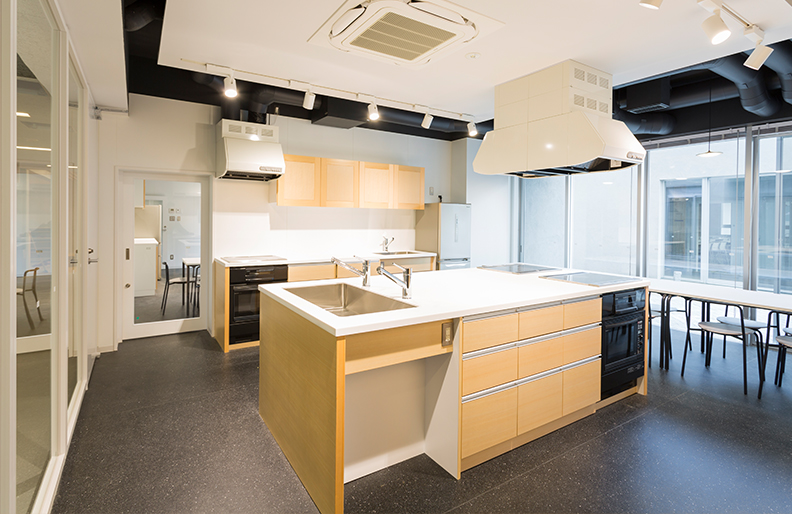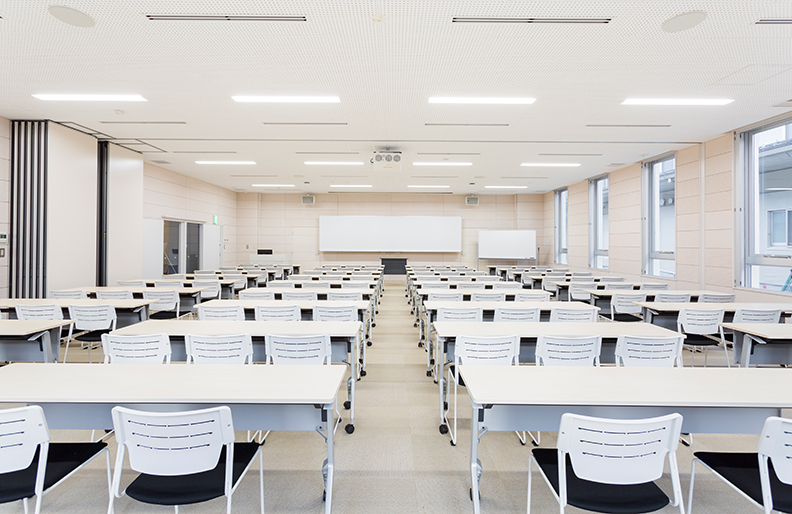 Lecture hall (capacity: 100 people)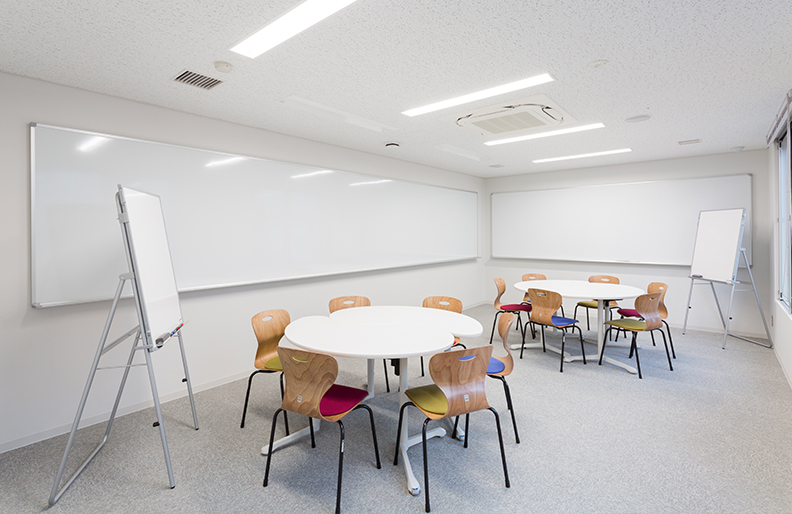 Eligible residents
1st year students, older students, international students
Period of residence
One year (in principle)
Capacity
320 people (240 1st year students, older students, and international students)
Cost
Dormitory fee: 12,500 yen/month
Common area fee: Around 9,000 yen/month
Meals
No meals are provided.
Residents can cook in the dining/kitchen areas of their units.
* A catered breakfast is available (fees apply, monthly, prior reservation required)
Equipment etc.
Cooling and heating: Air conditioner
Equipment: Bed, desk, chair, closet, Internet access
Fire prevention: Automatic fire alarm system
Crime prevention: Electronic locks (IC card readers), security cameras, sensors
Learning Hub
The Learning hub has a heated floor that is on 24 hours a day.
Shower rooms
Three in each unit.
* No bathtubs.
Washer/dryer
Located in each unit. Costs 100 yen per load.
Security system for safety and peace of mind
The dormitory has an electronic key system (IC card readers) and access management system (at the entrance and each unit). A manager is always stationed at the dormitory for safety and peace of mind.