---
---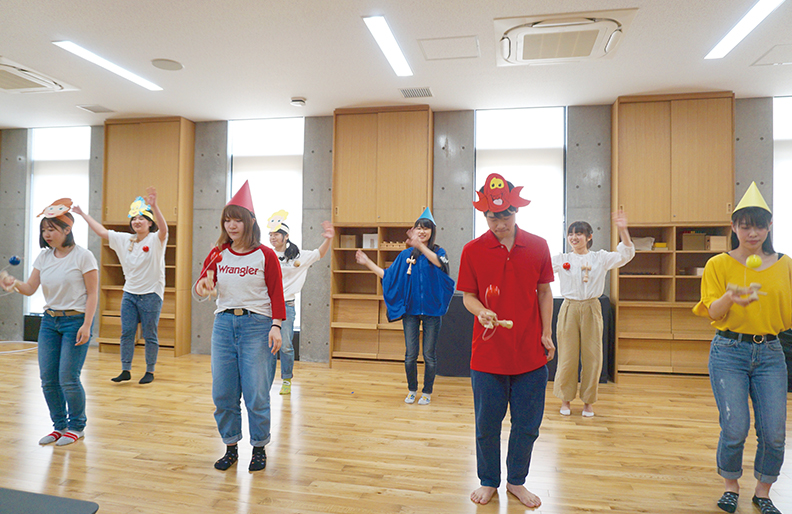 An overview of card games, sugoroku, and other traditional games for child language development, the types of child cultural assets, and their utilization. Considering the functions as games, students will learn how they develop children's speaking, listening, and expressive abilities.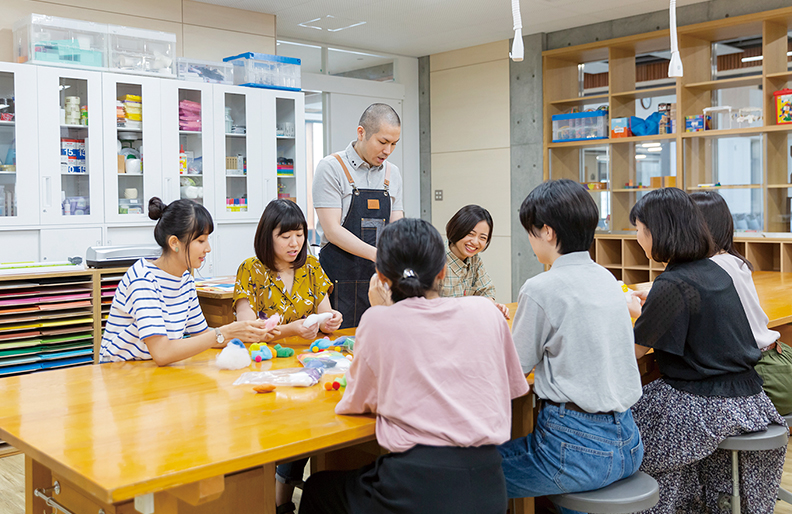 Students will learn about the development of children's creative activities and how to support children's creative activities as a childcare provider. In particular, this course aims to develop knowledge into skills by interacting with various tools, materials, and techniques.
Childcare Instruction Methods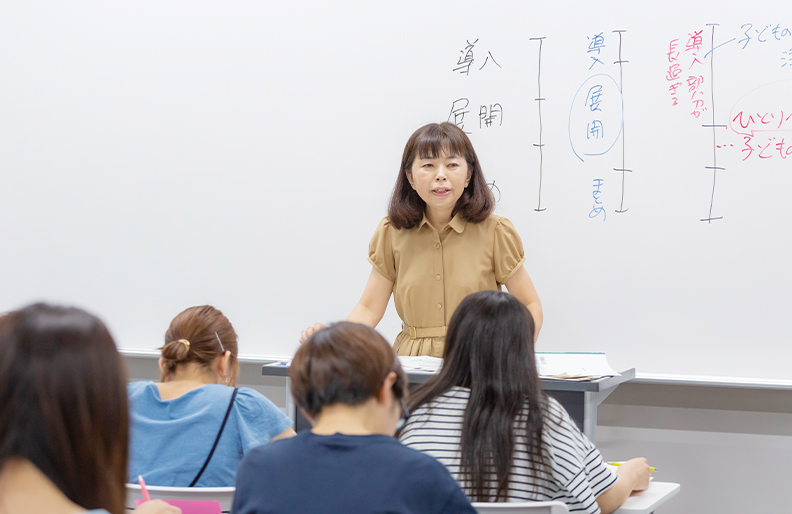 Students will gain an understanding of the methodical characteristics of education through environment and general instruction through play based on kindergarten education guidelines. They will consider the reality and ideal of instruction methods based on records of training and childcare instruction proposals and acquire the ability to prepare basic instruction plans.
Basics of Instrumental Music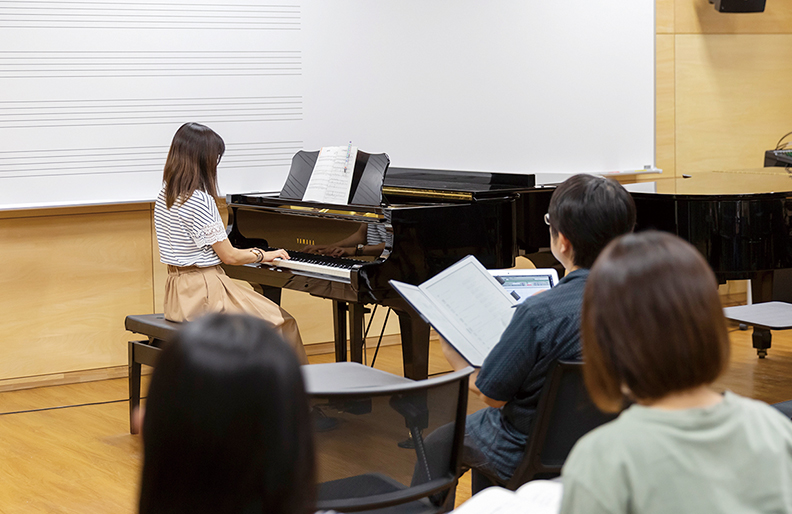 Students will learn the basic techniques of piano playing necessary for music activities in the nursery school classroom and expand their repertoire of freestyle playing and playing while singing. They will acquire a sense of rhythm and interval and improve their music reading skills through solfège exercises.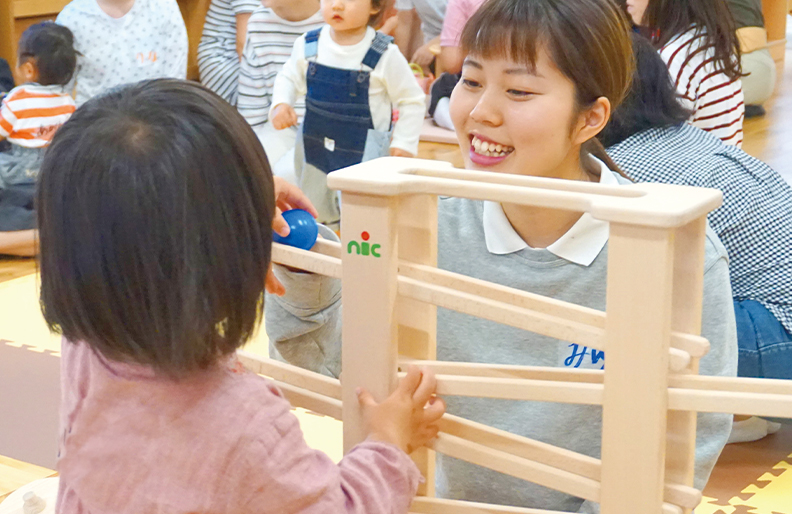 "Gurunpa," a group established by students aspiring to become childcare providers, plans and manages the "Parent-Child Plaza" inside a playroom on campus as an activity to create a place of belonging for parents and children in the community. Support is offered for self-directed learning outside of the classroom.