Faculty of Health and Human Development
---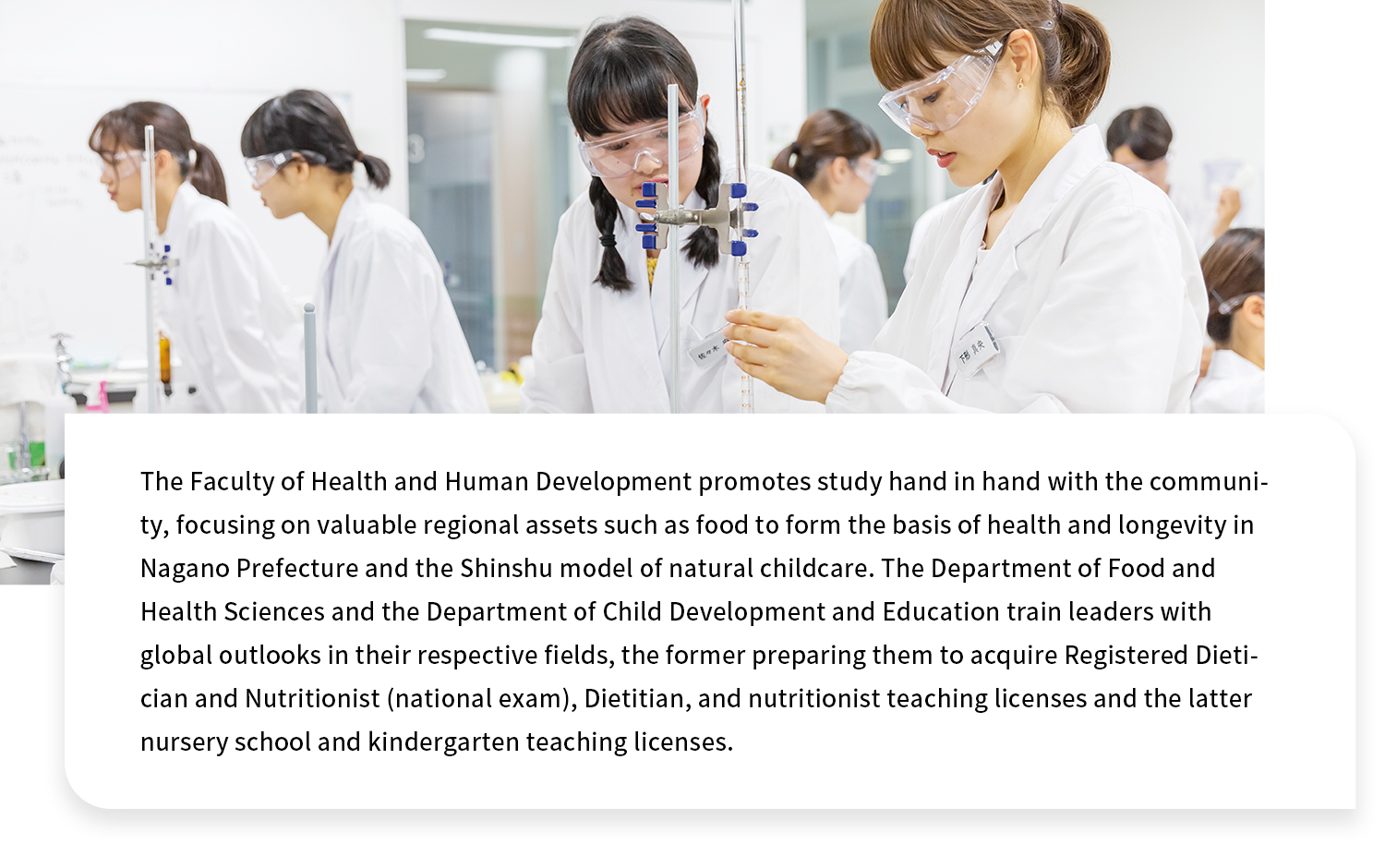 ---
About the two departments
Students acquire specialized knowledge and skills related to food and the human body, centered on nutritional science, and develop the practical capabilities to engage in evidence-based human nutritional management.
<Main career paths after graduation>
Public/educational institutions, medical/welfare-related, research/food-related, etc.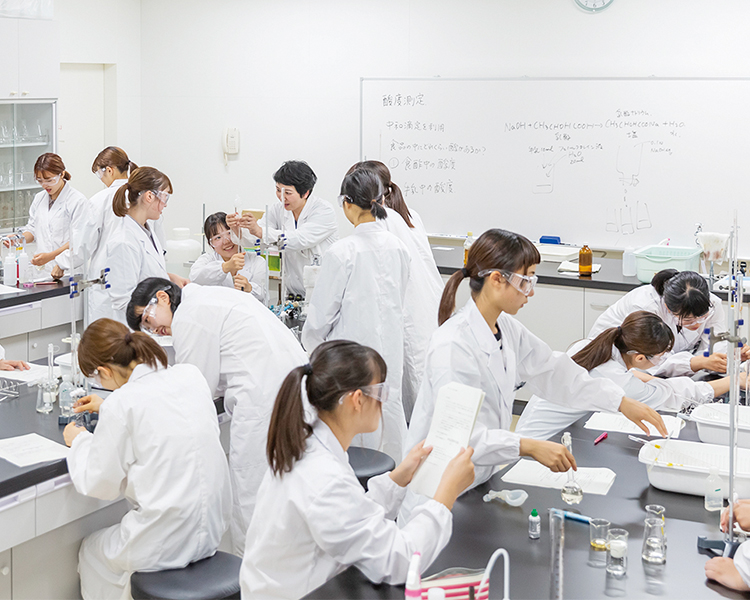 Developing human resources who will be future leaders in childcare and early childhood education
Experiencing advanced childcare in Finland on the Overseas Program, students will deepen their knowledge of childcare from a global perspective and develop the expertise and practical capabilities to create new childcare and solve childcare and child rearing challenges.
<Main career paths after graduation>
Nursery schools, kindergartens, certified centers for early childhood education and care, welfare facilities, education-related organizations, administrative organizations, non-profit organizations, etc.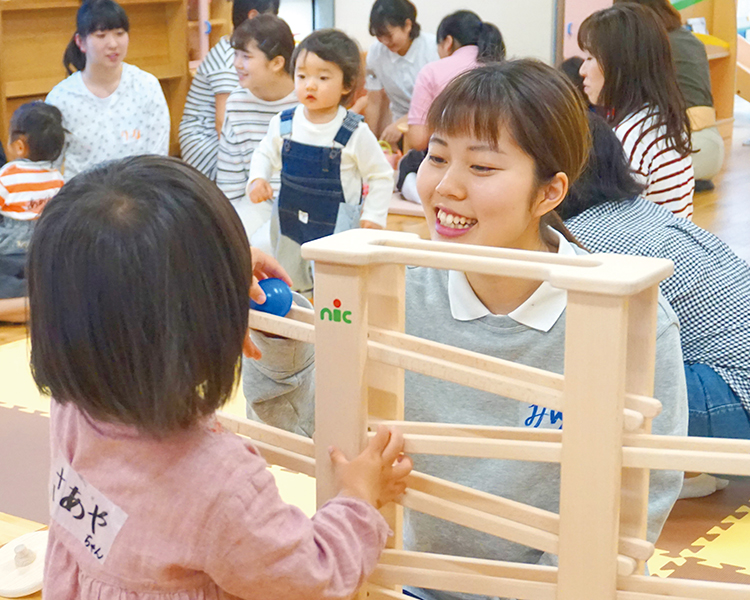 A time for professional leaders with global outlooks to shine.
Professor Yoshiko Kasahara, Dean of Faculty of Health and Human Development
In this faculty, we have a Department of Food and Health Sciences in which students learn about lifelong health through food and a Department of Child Development and Education in which students learn about early childhood education that serves as the basis for future learning and development.
Dormitory life and the Overseas Program develop the communication skills for respecting others while conveying one's own thoughts in a straightforward and logical manner.
Your four years of study will go by in a flash but I hope that you will aspire to be a new type of leader for the times that contributes to the local community with a global perspective and learns, thinks, and acts in a self-directed manner.
Let's learn from one another, and actively communicate the wonderful aspects of Nagano prefectural and Japanese healthy diets, childcare, and early childhood education both at home and abroad. The friends you make at university are a lifelong treasure. Treasure your various encounters and develop irreplaceable friendships.