SDG Initiatives of the University of Nagano
---
---
The United Nations General Assembly formally adopted the 2030 Agenda for Sustainable Development in September 2015, along with a set of Sustainable Development Goals.
Countries around the world are working on various initiatives with a sense of urgency looking ahead to the target year of 2030.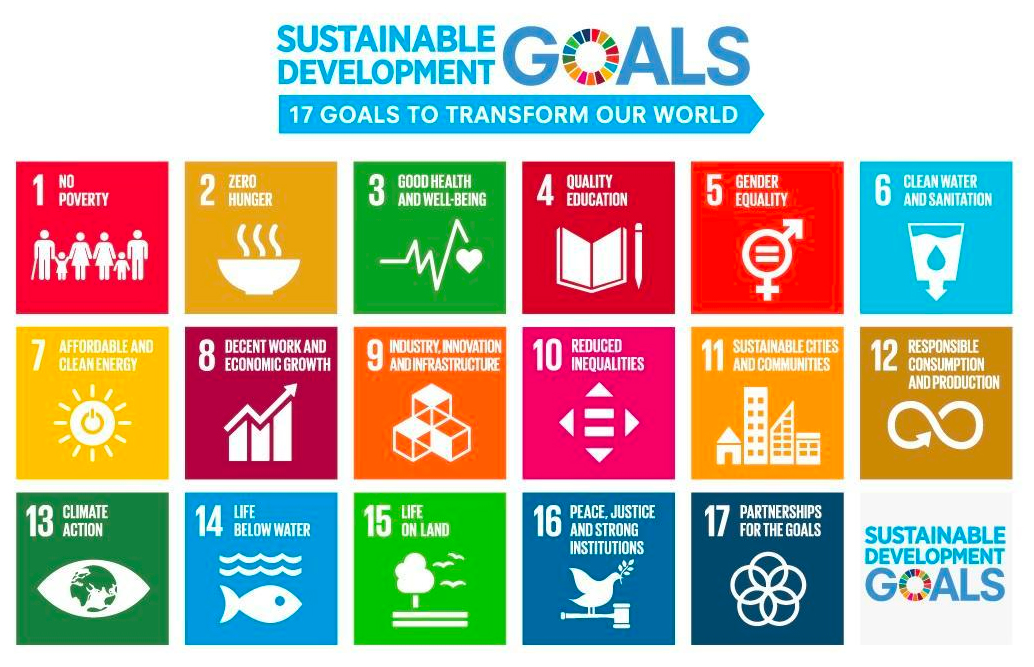 SDGs constitute a major global shift in various rules, including those for businesses. At the University of Nagano, our Center for Social Innovation Initiatives (CSI) has been actively working to spread SDGs within the prefecture since its establishment (when the university was opened).
SDGs Seminar held in March 2019 (held at three locations within the prefecture via simulcast)
Shinshu Environmental College × University of Nagano Joint Lecture: Learning About SDGs held in July 2019 (held monthly from July to October)
Our initiatives: Implement
What is the Nagano Prefecture SDG-Promoting Companies Registration System?
Launched in 2018, this is the first system of its kind in Japan, designed to accelerate SDG initiatives. It came about from discussions that took place at the Regional SDG Consortium established by Nagano Prefecture and the Kanto Bureau of Economy, Trade and Industry. A major distinguishing characteristic is that rather than scoring by deducting points, companies are scored using a system of adding points based on an evaluation of their forward-looking approach to and progress on specific actions. The University of Nagano was involved in the discussions as a member of the consortium.
https://www.pref.nagano.lg.jp/sansei/tourokuseido.html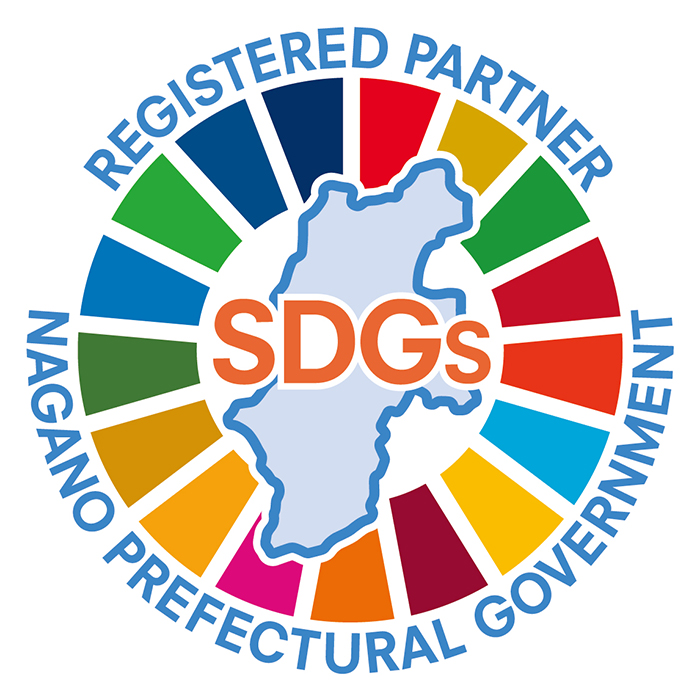 On Monday, February 17, 2020 the Food and Agricultural Businesses Shaping the Future SDGs and biodiversity symposium sponsored by the Ministry of Agriculture, Forestry and Fisheries was held in Kasumigaseki. The Miwa Campus served as the only satellite venue nationwide via simulcast. CSI has previously provided satellite simulcasts to other locations within Nagano, but this was the first time to receive a simulcast. It was made possible through collaboration between the Environment Policy Office and CSI out of a desire to provide an opportunity to gain access to the latest information without traveling a long distance in these modern times. There was room for improvement in terms of streaming quality, but we also heard from happy participants that it felt like they were actually at the venue even though they were still in Nagano.
The Nagano Prefectural International Relations Department has been accepting technical trainees from Brazil, Argentina, and Mexico recommended by the Nagano Kenjinkai Association since 1972. This year, two trainees were accepted from Brazil for about six months, and one of them trained at CSI for more than a month.
As part of the project to familiarize people with ethical consumption, the trainees participated in a cooking class held on October 2 where they taught students how to make local Brazilian dishes. Together, they made four different dishes. It provided the students with the opportunity to actually use ethical ingredients and taste them while being aware of the cost, which naturally sparked an interest in ethical consumption. Ever since this event, I have personally been trying to engage in ethical consumption whenever I go shopping. I would say that everyone who participated became more aware of ethical consumption.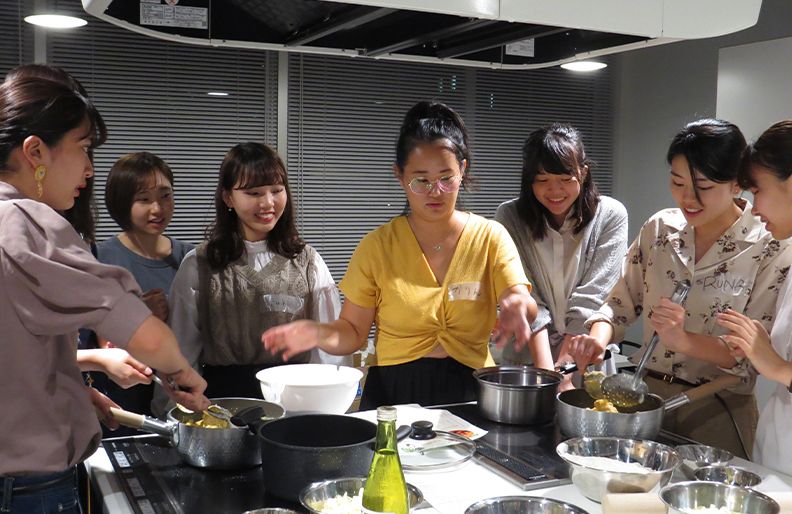 Publication of our SDG initiatives
Under the registration system, our targets for 2030 (Policy 1) and current state of initiatives (Policy 2) have been published, and we will publish our progress as appropriate.
When registering, we launched a working team within the university to promote SDGs and engaged in several rounds of discussion. As a result of these discussions on how far our initiatives have come and what targets we will work on, we have made it to registration.
Below are the publications made in accordance with the registration system.
At the University of Nagano, we are engaged in practical efforts to spread the SDG concepts of leaving no one behind and sustainability. Keep an eye on our future actions.